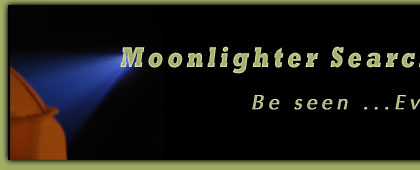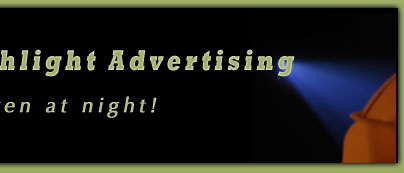 Carbon Arc Lamp
No Bulb
Candle Power: 800,000,000
Beam: 5.6 miles
Visible up to 35 miles
Mirror: 60" parabolic

Searchlight Rentals -use a proven tool!

Carbon Arc Searchlights are a proven advertising and promotional tool used from coast to coast to attract attention to all types of night time events:

Christmas parties • Flag lighting • Fireworks stand
Galas • Sales events • Birthday parties
Christmas living nativities • Grand openings
Displays on buildings • Your special event

These carbon arc searchlights have been known to draw attention from well over 35 miles away. Searchlights and spotlights increase traffic to your evening event by creating awareness and excitement.

Currently Operating

The Moonlighter currently operates 2 World War II searchlights. There are also 2 smaller Xenon lights available.